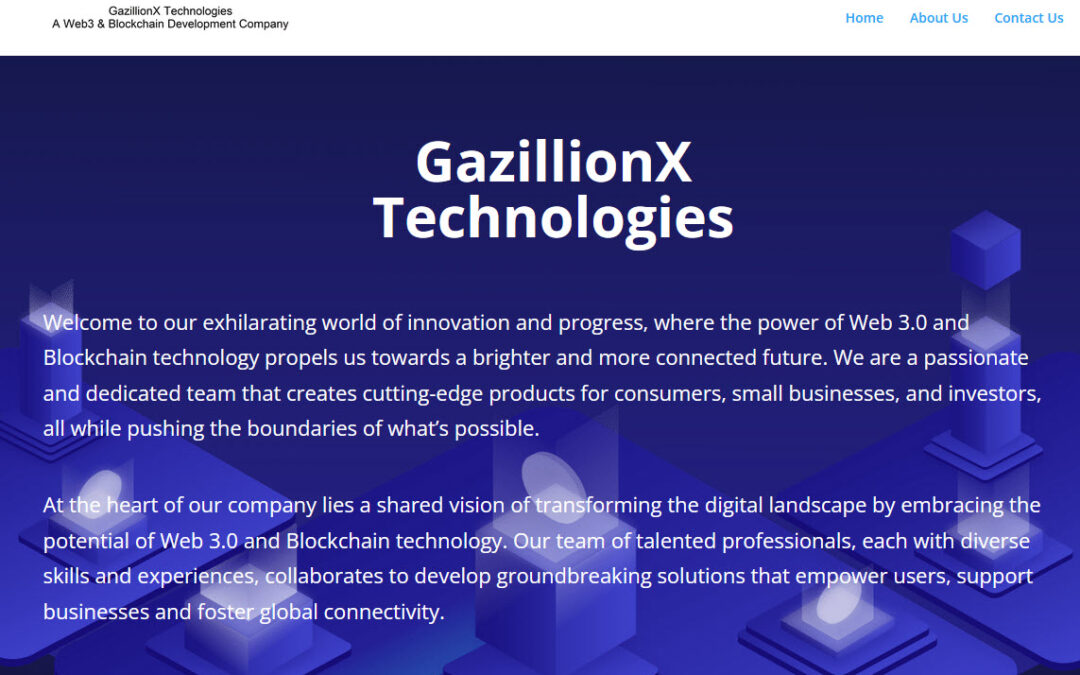 Welcome GazillionX to the On Your Side Technology clients family! GazillionX Technologies is a Web3 and Blockchain technology development company that's dedicated to making a significant impact on the future of the internet, addressing critical issues like cybersecurity, data privacy, and the integration of AI in blockchain technology. We're actively developing projects that will benefit consumers and small businesses seeking to harness the advantages of blockchain technology for everyday use.
This custom website project was very exciting. We worked closely with the client to make sure they were very satisfied!
We love website design launches! We can help you with your website design too! Contact us today.